INFORMASI:
Perbedaan layout pada "Compact Layout" baru akan terlihat jika halaman ini dilihat menggunakan desktop pc atau laptop.
Wonder Woman, Wonder Woman. All the world's waiting for you, and the power you possess. In your satin tights, fighting for your rights, and the old Red, White and Blue! Wonder Woman, Wonder Woman. Now the world is ready for you, and the wonders you can do.
Make a hawk a dove, stop a war with love. Make a liar tell the truth. Wonder Woman, get us out from under, Wonder Woman. All our hopes are pinned on you, and the magic that you do. Stop a bullet cold, make the Axis fall. Change their minds, and change the world. Wonder Woman, Wonder Woman. You're a wonder, Wonder Woman.
Who can turn the world on with her smile? Who can take a nothing day, and suddenly make it all seem worthwhile? Well it's you girl, and you should know it. With each glance and every little movement you show it. Love is all around, no need to waste it. You can have a town, why don't you take it. You're gonna make it after all. You're gonna make it after all.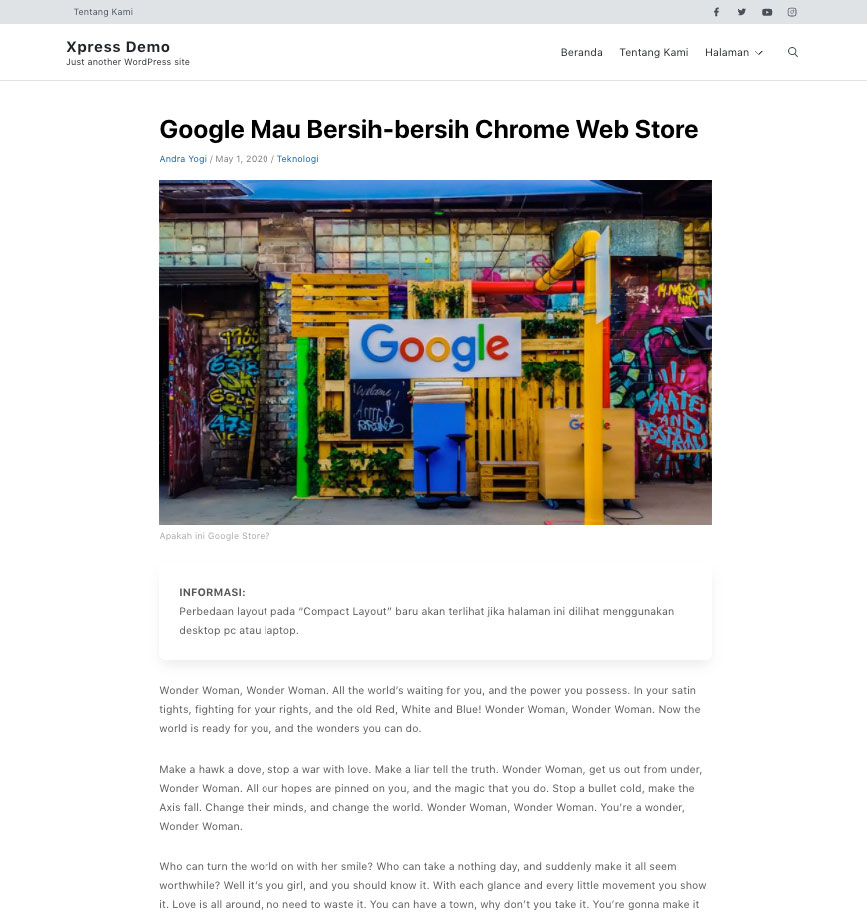 My name is Rhoda Morgenstern. I was born in the Bronx, New York in December of 1941. I've always felt responsible for World War II. The first thing I remember liking that liked me back was food. I had a bad puberty; it lasted seventeen years. I'm a high school graduate. I went to art school. My entrance exam was on a book of matches. I decided to move out of the house when I was twenty-four. My mother still refers to this as the time I ran away from home. Eventually, I ran to Minneapolis, where it's cold and I figured I'd keep better. Now I'm back in Manhattan. New York, this is your last chance!
Hey Tony! I like the things you do! Hey Tony! If I could I would be you! You're my one and only tiger, with my one and only taste! You know how to take a breakfast and make it mmm great! Frosted Flakes! They're more than good, they're great!
In the criminal justice system, the people are represented by two separate yet equally important groups. The police who investigate crime and the district attorneys who prosecute the offenders. These are their stories.
Making the world a better place, starts with one more smiling face. And Ronald's smile is just the thing, To make everybody sing! Put a smile on, put a smile on, everybody come on! Put a smile on!
Green Acres is the place to be. Farm livin' is the life for me. Land spreadin' out so far and wide. Keep Manhattan, just give me that countryside. New York is where I'd rather stay. I get allergic smelling hay. I just adore a penthouse view. Darling I love you but give me Park Avenue. The chores! The stores! Fresh air! Times Square! You are my wife. Good bye, city life. Green Acres we are there!
Doc Bruce Banner, pelted by gamma rays, turned into the Hulk – ain't he unglamorous! Wreckin' the town with the power of a bull, Ain't no monster cause who is that lovable? It's ever-lovin' Hulk!…Hulk! Hulk!
Somewhere out in space live The Herculoids! Zok, the laser-ray dragon! Igoo, the giant rock ape! Tundro, the tremendous! Gloop and Gleep, the formless, fearless wonders! With Zandor, their leader, and his wife, Tara, and son, Dorno, they team up to protect their planet from sinister invaders! All-strong! All-brave! All-heroes! They're The Herculoids!
In an age when nature and magic rule the world, there is an extraordinary legend: the story of a warrior who communicates with animals, who fights sorcery and the unnatural. His name is Dar, last of his tribe. He is also called Beastmaster.